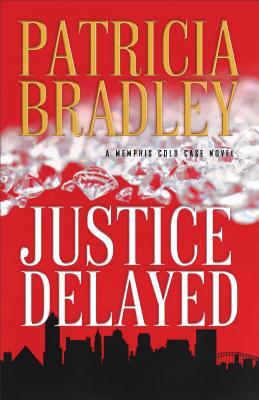 Andi Hollister has overcome much in her young life to become a rising star on Memphis news television. Eighteen years earlier, at age 13, heart surgery saved her life. But that surgery could never mend the heartache left by her sister's murder just days before Andi's surgery. Even though Stephanie's sometime boyfriend confessed to the murder and sits on death row, the family still has unanswered questions. So when a former roommate of Stephanie's contacts Andi and requests a meeting just 3 days before Jimmy's execution, Andi consents. When the roommate fails to arrive, Andi soon finds herself pulled into a police investigation that leads to the possibility of opening Stephanie's murder case.
Whenever a cold case is solved in real life, it makes headlines and gets plenty of television coverage; that coverage has translated to cold cases being popular fodder for movies, series television, and now fiction. I've read other crime novels by Patricia Bradley and she does excel at mixing romance, police drama, and suspense. In this novel, she reaches back to the real-life 90's headlines and the scandals of the African blood diamonds and makes diamond smuggling the base for this thriller.
What I liked most about the book is that we the readers have significant knowledge of Stephanie and her activities that would clarify what really happened to her, but it is information that no one in the family or law enforcement have discovered, even 18 years later. But someone else, someone dangerous, knows the facts and will do whatever is necessary to keep the case "cold." Bradley plays the romance key in this romantic suspense in a subdued manner, and I appreciate that. Andi finds herself reconnecting with Will, a family friend, who now works on Memphis cold cases. At one time, Andi was just a pesky younger sister of Will's best friend, and Will was the older teen who always hung out at Andi's home because his own home life was lacking. Now both successful adults, Andi and Will are attracted to each other, but finding the answers to Stephanie's death is what gets priority. Be prepared for lots of twists and turns, and a finale that would play out successfully on the big screen. I was given a copy of this title from Revell Reads. All opinions are mine.